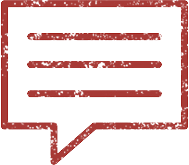 Customer Feedback
"As a dialect coach in the UK I use your resource quite often as I find the quality and range of the samples to be excellent." (November 2018) 
-William Conacher dialect coach
"I recently purchased several different dialect kits (Welsh, Cockney, and Standard British) to help me in my role as dialect coach for an upcoming production of Pygmalion. These kits have helped me understand the dialect easily. All of the information is consistently and concisely presented, and I am thoroughly impressed with the quality of these courses." (September 2018) 
-Liz Thomason teacher
"I wanted to reach out and thank you for your beautiful work! Back in the Spring I did a play in a festival in New York where I was tasked with learning a Castilian Spanish accent in two weeks (by myself). Though I've always had an ear for picking up accents/dialects, I really had no feel for this one at all when starting, so my fear was palpable. Nor had I ever been cast in a role where I needed to perform with an accent I didn't know. So I put you in my ear for two weeks, and eventually I got it! I even got a lovely review about how I had nailed the accent. So thank you! I appreciate your work and will continue to use you when the acting gods call upon me to do so." (August 2018) 
-Andrea Cordaro actress & producer
"Man, I wish I could afford (in both money and time) ALL of your stuff. I had so much fun learning the Upper Midwest accent. Thanks for the updates. Keep up the amazing work." (August 2018) 
-Mark Base 
"Your work is so high quality and so very helpful. I admire your work so much." (March 2018) 
-Jeannie A actress
"Keep up the great work! You have the best accent resources available anywhere online. I used your Cockney when playing Bert in Mary Poppins and countless patrons asked me if I was actually from London. I practiced with my uncle who has lived in London for the last 40 years and he thought my Cockney accent was convincing. I'm playing the villian in Zorro right now and your Castilian coaching was immensely helpful." (September 2017) 
-Matt Victory actor
"Can't wait to get started on the Castilian accent! The previous accent pack, Scandinavian, was fun to learn and easy to understand for a beginner such as myself." (August 2017)
-Ben Crawford actor
"Thank you so much for the Boston update! I was in New England last week and it was fun to hear it "live."  Visited cousins from New Hampshire and it's different from Boston. But similar... Your work makes my work better and I appreciate it. I narrated two books set in Nantucket and the author (also from Nantucket) said my accent was great. I had you in my ear for two days before I recorded!" (July 2017)
-Suzie Althens audio book narrator
"I'm a big fan of your product. I first downloaded your AccentHelp guide when I was getting ready to audition for the lead role (Billy) in a play titled The Cripple of Inishmaan. The West Ireland guide was IMMENSELY helpful in the preparation of my audition and I lacked no confidence whatsoever when it came to speaking the language-- so thank you for that! I then used AccentHelp for the preparation of  having to play Eugene in Neil Simon's Broadway Bound. The role will forever be one of my favorites, including the New York accent I eventually created with your product's help. So, thank you!" (April 2017)
-Kristian Bikic actor
"I just want to let you know that I love your website. I've purchased your Southern Hard-R and Latin American accents in the past, and they worked wonders for me!" (April 2017)
-Diana Savone actress
"You don't waste time waffling - you dive straight in and get on with it. I really like the logical, efficient way it progresses from one point to the next, giving plenty of practice along the way." (March 2017)
-Judith Hardakar actress
"Love the lessons - so easy to learn even with only a couple days' notice! When I get an audition with an unfamiliar accent I come straight to you." (February 2017)
-Alex MacDonald actor
"I really feel like I should give you a huge thumbs up for your work. If I - a non-native speaker - can be convincing enough for native speakers to think that I am a native speaker too, I think that's good enough proof that your approach works!" (February 2017)
-Pete S. 
"Thanks for the new Irish upload Jim; I've recently managed to land a part in a good fringe production of The Cripple of Inishmaan, and I'm sure your excellent materials helped a lot in getting that. So, good-oh as dey say!" (January 2017)
-Richard Hulse actor
"I must say, your customer service has always been top notch!! I really appreciate it. Accent Help is my go-to resource for accents. Thanks for keeping each program updated." (December 2016)
-Drew Rogers actor
"I've never had speedier service. Thank you. The Standard Brit program is great. I've worked with a dialect coach, used other programs, but accent help covers the important sounds with easy to understand examples in a very efficient manner." (December 2016)
-Elaine Litton actress
"You never cease to amaze, Jim! Thanks for all your work. Best dialect resources out there!" (November 2016)
-Claudia McCotter theatre teacher
"I really appreciate all the work you do - it is an extremely helpful resource in my work. Thank you so much." (September 2016)
-Jeremy Pfaff actor
"Preparing for a book and need to perform a Boston accent. Thank you @AccentHelp #audiobook" (August 2016)
-@SuzieAlthens actor
"AccentHelp is the best! As an actor who employs both regional and foreign accents, I have found your amazing offerings to be invaluable. I'm very grateful." (August 2016)
-James Brewer actor
"This program has been such a help. I credit it with getting me 3 roles so far, in Top Girls, Noises Off, and most recently Young Frankenstein the Musical." (August 2016)
-Julie Press actress
"I'm dropping you a line to let you know that your tapes have just helped me get cast here in London, and am chuffed to bits! Your tapes were a godsend, as I only had 24 hours notice of the audition. Although I lived in the States (Southern Illinois) for a couple of years and could do what I thought of as a passable Southern accent, it was brilliant to be able to fine tune on the basis of some authoritative material." (July 2016)
-Lin Sagovsky actress
"I so appreciate your generously providing me the update to the Standard British program. It has been 6 years since I purchased it, and rarely does one receive a free anything in this day and age. So I just wanted to take a moment and truly thank you for this!" (July 2016)
-Jean Kraft  actress
(a free update, including eight new native speakers and additional teaching materials was sent out to everyone who previously purchased the materials - free updates for all materials are an ongoing process as we continue to expand and improve what we offer)
"The professional accent coach for the last play, When the Rain Stops Falling, said my accent was so real and authentic, he thought I must have had relatives from Australia. Thanks! " (May 2016)
-Mark Lee Adams  actor
"Thanks for the Italian update, Jim! I love your dedication to this. I love that you continually update. This is one of the many reasons I keep coming back to you!" (May 2016)
-Paul McGinnis  actor
"I'm very happily surprised with all the recordings and the ebook and just how much detail is provided. Thank you very much! I will recommend your company in my theatre society." (April 2016)
-Bec Morris 
"I use voices regularly in my Dungeons & Dragons sessions. I've shied away from accents for 20 years because they are hard, and it's easy to get it wrong... I found AccentHelp and purchased the Cockney on a Friday night. By Saturday night, I was using two different Cockney accents during my game. It was nerve wracking, but when I later listened to the audio recording of the session, I basically nailed it!  All thanks to AccentHelp! It really is the premier way to learn an accent. Excellent product." (November 2015)
-James Woods D&D player
"I had such luck with your Russian download last year. I used my second guide (New Orleans) this summer and was successful once again. It was a bit embarrassing that I needed help with my hometown accent, but it has been a long time since I lived there and I wanted to use a guide instead of family members. Thanks again for your accent help." (August 2015)
-Derrick Peterson actor

"Wow - just reading through the PDF's now - what amazing resources you have created, thank you!!" (August 2015)
-Aurora Kirth actress
"I have used AccentHelp.com for four different dialects so far, with great results. Not only have they been of great help with my performances, but I'm convinced that they are a major factor in landing the roles in the first place. Plus, on the occasions that I've needed personal help, be it advice on the accents, or even download help, Jim Johnson was right on with his immediate responses. Thanks Jim, I'm looking forward to even more dialects in the future!" (June 2015)
-Rick Schneider actor
"The lessons are fantastic. I moved to Chicago in 2006 and have never been able to get the accent quite right. (although most native Chicagoans deny even having one!) I'm getting the Irish accent next. I'm so happy with the results already!" (May 2015)
-Cherie Gilleon actress
"I highly recommend this product. I needed a mid-western accent for a commercial. Found AccentHelp on the web and gave it a shot. Great guidance and right to the point. They answered all my questions and then some. Thanks for the help!!" (May 2015)
-Scott Evans actor
"AccentHelp is simply the best product available to assist you in learning any accent. They are accurate, consistent and easier to follow then any other dialect course I have found.  Thanks for all of your fantastic work." (April 2015)
-Susan Rumor Dialect Coach for Academy Award Winner, Marion Cotillard
"Thank you for your excellent Scottish accent materials. I am amazed at how quickly I've been able to pick up a reasonably convincing accent. I'm having a great time with Scottish and really looking forward to adding several more accents to my aresnal!" (April 2015)
-Scott Smith
"I really love your products and have used several of them for roles I've done in the past couple of years. I had to do a South Yorkshire dialect for a play I did about a year and a half ago, and your tape saved me!" (March 2015) 
-Christine Bissonnette actress
"You guys are a godsend and I've recommended you to many fellow actors. Thank you for the super prompt response!" (March 2015)
-Johannah Newmarch actress
 "I'm preparing actors for a play in which they all need to have an East Texas accent. Your Texas download is fantastic! Thank you! The way you've broken everything down so clearly, your explanations and the recordings are terrific. It is very helpful to hear you talk about the comparisons of West and East Texas. I'm so glad I found you. It really is a pleasure to find such wonderful materials." (February 2015)
-Victoria Hanlin dialect coach
"I have purchased almost all of your collection of accents, and have found them tremendously helpful. I did a Northern Irish accent for a scene my acting class, and I used your materials along with watching In the Name of the Father numerous times.  My classmates were very impressed with my authenticity.  Now I am doing a scene that requires a NYC accent, and again, your materials are my go-to." (December 2014)
-Drew Rogers actor
Free updates on all products: "You are so cool!! :) I love your programs, they're great, and the fact that you let us know when they're made even MORE great is wonderful. Please keep doing what you're doing! Your service is invaluable: an affordable self-teaching accent aid that really works! I've used it successfully for two shows already, and will, I'm sure, come back for others in the future!" (November 2014)
-Karen Lawrence actress
"Just wanted you to know that I used your German AccentHelp this past year while rehearsing and performing the role of Max in Sunset Boulevard at Short North Stage here in Columbus, OH. FYI: I got rave reviews. Thanks for your help!" (November 2014)
-Christopher Griffin actor
"You are so good at what you do. This may seem easy to you, but dialects have always been overwhelming to me and I appreciate your intellect and ear." (May 2014)
-Leigh Kelly actress
"I LOVE the accent help. I'm learning Scottish for an audition in mid May. Within the first two hours, I had a fantastic start and it's so easy to hear and learn the accent. Actors should know how easy this is with your program!!!! I am an Equity Actor and am in need of accent help often! Rock on!" (April 2014)
-Lynna Schmidt actress
"Just wanted to drop a quick line that I got the job Off-Broadway, thanks in part to your speedy Kiwi reading recently! Thanks for your help." (April 2014)
-James David Larson actor
"I've bought eight of your dialect downloads. Love the CDs - they've been a big help.  Just thought I'd let you know my New Orleans dialect for Stanley (Streetcar Named Desire) was killer! Thanks for the help." (February 2014)
-Matthew Clark actor
It is a brilliant site. I have been using it since August last year and have been immensely improving my knowledge of dialects. I've been looking for such a source for at least 7 years-- so, it was an absolute goldmine to find this website! Well done!" (February 2014)
-Esther Sloyer writer
"I love AccentHelp!  I've now bought seven of your curriculums." (February 2014)
-Paul McGinnis actor
"I am currently coaching ROCKY (the musical) on Broadway and in my search for primary source material I happened upon your amazing resource.  I am extraordinarily impressed by your depth of detail, variety of speakers, and organization of material.  Truly exceptional."  (January 2014)
-Kate Wilson dialect coach
"I just wanted to tell you how much I love the Scottish dialect guide that I purchased from your site.  The instruction is super clear, and the guide material is incredibly helpful.  Thank you so much! I will definitely be starting here first when I have new dialects to learn!"  (January 2014)
-Marybeth Gorman actress
"Let me start off by saying that as an actor, your dialect/accent resources and tutorials are the best archives I have ever encountered.  Your southern and British RP packages have done wonders for my abilities, so thank you so much for that. Your website has literally saved my acting life in terms of performances, and the amount of teaching and resources are by far the best I have ever come across (trust me, I have scoured every database I could get my hands on)." (January 2014)
-Selena Frey actress
"Just wanted to say how impressed I am with my Cockney AccentHelp package. From being an accent I knew very little about, I now feel confident enough to use it in my audio book!  Great service! Many thanks - will definitely recommend you!"  (December 2013)
-Sharon Hoyland voice artist - Verbatim Voiceover UK
"By the way, I used your Russian lessons and *almost* booked a film-- they couldn't believe I had never done the accent before. :) Thanks!"  (September 2013)
-Beth Riesgraf actress
"Your work is extremely accessible - especially in my line of work as an audiobook narrator! I need to quickly assimilate an accent when prepping for a new book and AccentHelp has proven the easiest and quickest way "in" to an accent - by far!"  (August 2013)
-Christa Lewis voice artist
"This is great. I now have all of the audio files working and sitting on my mp3 player for on-the-go training. This is really good stuff, thank you so much for the help. After I learn Australian, I will learn something different from you folks... I have never seen any one be so detailed with teaching this, so I am very very thankful." (August 2013)
-Niki D. actress
"Our program recently held auditions for Vincent In Brixton and as part of the audition process we were required to use a Dutch accent. I went home confidant I could muster one up since our program gives us a good training in the IPA. However, in looking online, I found myself at a loss in trying to find good audio samples to use as a base. Then I found your site. I love all the audio recordings on this site, and how user friendly everything was, and within a few days of using the program, I left my audition having been praised for my dialect work. I recommend this program to all of my friends who are looking for more obscure dialect aides, and am now purchasing the Cajun dialect myself to get started on. Thanks for making such great tools!" (June 2013)
-Daniel Anderson university acting student
"I have now purchased three different accent packages from you and just wanted to say thank you for this great service. It is wonderful to be able to immediately download materials - as of course you are aware, sometimes with auditions there is very little time prepare. I just had to share that during an audition where I was required to have a West Texas accent, upon completing my audition, the playwright said, "Oh, so you must be originally from Texas." No, I have AccentHelp! I will continue to use your service and recommend it. Thanks again." (June 2013)
-Kelly Raush actress
"Worked like a charm! I have never had a service that responded to me so fast. You better believe I will be recommending you to my friends. Thanks again!" (June 2013)
-Chris Hollins
"I have really enjoyed the RP download.  It is incredibly helpful! I will definitely be coming back for more of your products!" (June 2013)
-Thomas Neal actor
"I am from the South and wanted to return to the natural patterns of speech I had forgotten while I lived up North. These downloads returned me to the natural Southern language roots I have heard for years. Beyond that, the customer service was exemplary. I had my questions and requests answered during evenings and on weekends. If you need to learn a Southern Accent, you have found the place to do it." (June 2013)
-Charles OBrien actor
"I recently purchased the New York AccentHelp guide, and I was amazed at how quickly I picked up the techniques you taught. Thanks!" (Apr 2013)
-Aron Maslan actor
"I'm originally from the UK, but recently moved to Canada.  I bought your American Southern accent files and I LOVED them! Thank you!"  (Mar 2013)
-Demelza Randall actress
"I've used AccentHelp for crafting 7 different German guys for a one-man play with 28 characters that I wrote and am currently performing. I also used AccentHelp to master a Northern Irish accent for a call back I had recently, and I will be using it for a Southern accent in a film I've been cast in. I love it and have been recommending it to friends. Thank you!! You da Man!"  (Mar 2013)
-Casey Groves actor/acting coach/artisitic director of Inner Compass Theatre - New Orleans
"I got the part!!! I've been hired by the Jewish Museum of Maryland to play Bessie Bluefeld, Russian Jewish immigrant who founded Bluefeld Kosher catering in Baltimore!!  Thanks so much for your excellent course. It really helped me get ready for the audition. And I love knowing that I can go back to my files for more work as we develop her character."  (Nov 2012)
-Terry Nicholetti writer/actor
"This Pittsburger was  able to get the lead in Dearly Departed. Two people from Kentucky asked me where my home in Kentucky had been. No greater compliment for me, all thanks to your AccentHelp." (Nov 2012)
-Joyce Cleary actress
"The reason I have invested so much in your materials is not only the easy to follow instruction, but also the recordings of the native speakers.  I like to hear authentic speakers when working on an accent.  Also, I like to be familiar with as many accents as possible so that when the time comes to use one of them, the learning curve will not be so high.  Thanks again for the help." (Nov 2012)  
-Andrew Rogers actor
"Just a quick note of thanks. I got a script at 9pm last Thursday needing a Russian accent, and by 4pm on Friday I was ready to go. I didn't do a perfect job, but I believe the audition will keep me in the running. Your materials are absolutely excellent. Concise, and exceedingly useful. Thank you for putting so much time and care into creating them. As an artist, it thrills me to run across things that are beautifully crafted. I bought the Russian one, and then, of course, had to have more…. Thanks again." (July 2012)
-Taylor Ray actress, voiceover talent
"Thanks for your wonderful notes and recordings! As a professional dialect coach in Australia, it's fantastic to have such easy-access to dialects from around the world at my fingertips. I purchase numerous CDs from the UK and USA and find yours to be of great quality. I'm about to coach the Broadway production of "West Side Story" for its Australian season so thanks for bringing New York into my living room. Keep up the great work!"
-Jennifer White dialect coach
"Any actors out there doing dialect work? Check out @AccentHelp – phenomenal tool! No more money wasted on overpriced coaches!" (Jan 2012)
-Shawn Hatosy actor, lead on TNT's Southland
"I wanted to start off by saying how big a fan I am of your business. I think to date I've purchased 26 dialects from you and I sincerely think they're the best out there. I think they're more accessible and user-friendly than others." (Sept 2012)
-Edward O'Ryan actor
"I like your system because it has extensive original source subjects with the specific quirks, sound techniques and pronunciation taught by an expert. Usually I am not a fan of experts putting on accents that aren't native to them as the training material. Things get lost quickly in the transference and I am not willing to learn or trust accent learning from a secondary source like an accent expert providing the 'authentic' sound of an accent that isn't theirs. However, they can still teach you a hell of a lot about finding the right sounds – something I think you do very well. Thanks for something I think is a great product that suits the way I learn." (Mar 2012)
-Dan Eady actor
"You and your team are great; I LOVE the Accent Help material! I've already bought, enjoyed, and benefited from the Standard British/RP, Estuary English, and Cockney accent guides. I know that it must take a considerable amount of work to compile the material and recordings for each accent. Thanks for everything that you've done so far, and keep the accents coming! I'll definitely be continuing to use Accent Help often and recommending it to friends!" (May 2012)
-Michael Barrett actor
"I've decided I'm going to "tool-up" and get a few accents under my belt. I have downloaded the Upper Mid-West accent guide and love the way you set everything out, and the native speakers really help. I'm looking forward to getting to grips with more accents as I go. Your site is like a sweetshop of linguistic lollies – although that kind of does make you the Willy Wonka of accents." (Aug 2012)
-Daniel Osgerby actor, creative director
"I just bought an accent kit to help with a play from @AccentHelp and peeps trust me this is the good stuff." (Apr 2012)
-@BernardoCubria actor
"Wow – great service! I'm really happy – have a big audition. I'm an Aussie, so I'll be using your service again. I'm currently on Sons of Anarchy." (Feb 2011)
-Andy McPhee actor
"I found a pretty amazing site to help me with accents that you, too, may find useful one of these days. It's called AccentHelp and they have quite a lot of accents that you as actors may need to use. I've gone through the program for the accent I need, and I absolutely love it." (Mar 2011)
-Shanda Quintal from the New Orleans Actors Resource Center
"Your Scottish was great for a play I did this summer in NY, and now I'm on to a movie with an Irish accent: a few lines in a Martin McDonagh film. So far I have your German, Texan, Dublin Irish, Scottish and Russian – All have been very helpful! (Oct 2011)
-Todd Weeks actor
"You are the man. You're Scottish tips helped a lot. Just finished the run here in Minnesota and it went really well. I fooled them all with my Scottish! I actually fooled 'em so well they offered me a contract at Opera Philly in a year when they do the same work. Thanks a ton." (Nov 2011)
-Gabriel Preisser opera singer
"I have to thank Jim Johnson of AccentHelp for his wonderful assistance as I prepare to work as dialect/vocal coach for the upcoming production of Yellowman at Rep Stage in Columbia, MD. He supplied all the resource material that I needed for the Gullah dialect for the production." (Dec 2011)
-Nancy Krebs dialect coach
"Wow, thanks for great customer service. I've loved the Cockney, Scottish and Yorkshire downloads, and I imagine the German and Russian will be just as good. For your info, I am a gamer, a role-player, and I run 'LARPs', or live-action role-playing games, at conventions. So having accents at hand can be very useful. In fact, you'll appreciate this story. Last August, I had just gone through your recordings, and I was at a gaming convention. I was given a character who was supposed to be from a Scotland-like country–it was a fantasy world though, so it wasn't 'Scotland'. So I just modified the accent a bit and off I went. Halfway through the game, one woman asked me "So where in Scotland are you from?" I figured she was asking my character, in-game, so I said "Oh, I'm not from Scotland, I'm from…" She said "No, I meant YOU, out of game." I just laughed, and said "Oh! I'm from Iowa." She used to live in Scotland for 6 or 7 years, and while she couldn't place where in Scotland I sounded like I was from, she thought I was a native Scot. That's thanks to your courses."
-Tom J
"I really like your programs! Such a valuable resource! AccentHelp has proven itself as a savior numerous times when I needed a comprehensive language lab for a quick cram for an audition or polishing up a dialect that I'm rusty on."
-Paul J. Held actor
"Your Irish dialect (which I've always sucked at) scored me a role and rave reviews. Seriously. "
-Christopher Harris actor
"I love your site & all that you guys do – quick and helpful. I'll also tell you, I grew up in Missouri, Oklahoma, and Texas and listening to the Southern Hard R – it all came back to me. You guys nailed the regions. I think you 'teach' the right way."
-Marshelle Fair
"I've just bought your Standard British – It's fantastic and helped me right away!"
-JJ Whitehead comedian
"I wound up booking that regional gig I prepped the Scottish accent for! In an unusual "embarrassment of riches" scenario, I wound up having to turn it down to take another job. It was a difficult decision to make for many reasons, not the least of which was that I was having such fun digging into the accent! I never would have had the confidence I needed with the audition material if weren't for your download. I've since recommended your site to other actors and look forward to using it again myself."
-Jenn Gambatese actor
"Just wanted to drop you a line and say I love your site. I've just bought my third accent pack from there and am very excited to be getting to work on my Estuary for a monologue I'm preparing. I just finished work on a show where I had to do a German accent and I was terrified, but the material I downloaded from your site was so helpful, and by the time I met with the company's dialect coach I was already well on my way. So your website is a very useful tool in my toolkit, thank you very much." (March 2012)
-Amy Garner Buchanan actress
"I purchased your Standard British course, and it has been a tremendous help in preparing for an audition this Saturday. Hopefully others will find the course just as helpful as I have. If, in the future, I find myself needing a particular accent, I will certainly go to your website first." (Aug 2011)
-David Chapin
"About to get some accents from @AccentHelp the best place to learn accents and dialects!" (March 2012)
-@TimmyWood
"Have to say, great product. Loving my Southern! I'll be back for more…"
-Jacky Wood
@AccentHelp Just got the Boston accent for Christmas! SO interesting! I'm thinking French accent next? (Dec 2011)
-@CalebDuncan
Guy at a bar bought me a drink because he thought I was from Ireland! Thanks@AccentHelp! (St. Patrick's Day 2012)
-@ronjeYOUGUYS
I recently purchased the Ireland Dublin and Ireland North downloads. I'm super pleased with them. Yay!
Thank you.
-Kathy Fitzpatrick (March 2012
"I'm a voice-over actor and though I have started to have some success with accents and dialects, my study has been unfocused. Thanks SOOO much for this!"
-Ken T
"My husband has been happy with your program. I learned a lot in just one listening session. Thanks! "
-Lori S
"This is the third program of yours I've ordered — they're all great!"
-Rob B
"I'm sure this site will come in handy in the future as I am a sketch actress always looking to hone new accents."
-Danielle W
"Thanks…it's great!!!"
-Roger E
"It's so thorough, and the Italian recordings are fabulous! This is just what I needed."
-Glenn S
"The recording is very informative and helpful, so thanks again!"
-Nick S
"The download worked great… I'll be ordering more of your programs."
-Gary S
"Thank you once again—Great service."
-Michael C
"Thanks much for your response to my questions. I did in fact download the Yorkshire accent and have visited the other website you mentioned. Again thank you so much for taking the time to help me out."
-Bill K
"I was able to get the Standard British…it will help a lot! Thank you for being so helpful."
-Katie F
"I can't thank you enough!! You were very kind to share the extra information with me."
-Jan H
"Many thanks for the good customer service."
-David S
"I wanted to let you know that I am really learning a lot from your downloads."
-John O
"This is a great dialect resource for actors."
-Tim W
"I have been a dialect coach for years, but have never seen anything quite like what you have established. It must be indicative of HOURS of work! Thank you so much for that effort. This is a tool I imagine I will be using regularly, and our students will definitely be investigating your resource as well."
-Raeleen M
"I'm a professional actor in New York City and have used your product to great success."
-Todd W
"I thoroughly enjoyed your workshop. Your enthusiasm, dedication, and expertise is very much appreciated."
-Gavin L
"Just wanted to tell you I'm loving this! I have an audition on Saturday with a Scottish accent! I do an Irish accent in my one-woman show, and I was worried about mixing them up, so I really appreciated some of the distinctions that were made about the differences. I'm sure I'll be back for more!!!"
-Terry N
"Your AccentHelp materials are terrific. Thanks for creating them."
-Claudia A
"Thanks again for going above and beyond. I love the download, and the accompanying booklet. Excellent! I get it, and get what I hadn't got. Get it? Now I have to practice. Superb product. I will be ordering more."
-Liz H
"I really like the format of your program. Thanks again, I will recommend your website to every one I know that acts."
-Michael H
"I have downloaded and listened to the material a few times. Very good! After just a few listenings while driving and biking today, I've become a more confident "stereotypical" New Yorker. I especially like the excellent phonetic explanations, and I plan to use your recordings to improve some of my other accents as the need arises."
-Karl A
"Your programs are very helpful! I'm an undergraduate theatre major, and I've purchased several of your accent guides. AccentHelp is my go-to resource for my dialect needs in class and performances! Thank you!"
-Peter T