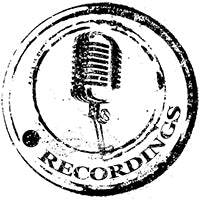 Recording Scripts
Whether it's just a couple of lines for an audition, or an entire script, AccentHelp coach Jim Johnson can record your lines for you, just as he has for hundreds of other actors. Purchase a 15-minute session to get started.
Regular price

Sale price

$35.00

Unit price

per
Personalized Accent Recordings
I will respond within 24 hours, so if you don't hear from me, please contact me again - more and more emails are disappearing (I even check my spam multiple times a day) so please don't assume I'm ignoring you!
Get a Recording of Your Lines:
If you'd like to hear Jim say your lines in the accent for you, you can email a copy of your lines, and he'll record them in the correct accent with some commentary on the accent, if it seems helpful. Jim Johnson works professionally as a coach and as an actor, so the reading will be designed to help you with the accent while also keeping the life of the character in mind.
Purchase at least one 15-minute session and email the lines and character information to Jim (jim at accenthelp.com). In general, there is some prep work, editing, and processing, saving and sending the file - but most of this time is the actual recording of the lines. I charge a minimum of 15 minutes for any recording session. If it's a longer piece of text, you'll pay accordingly for the time it takes to do the recording. I do everything from a couple of lines for an audition to recording all of the lines in a script for a full production.
A good rough calculation is that it takes about 1.75 times the amount of time it takes you to read the text yourself. It takes longer if it's a full script and not highlighted, for example, and usually less for a shorter script or for a clearly highlighted and readable copy. Some accents are more challenging than others as well, especially if the wording is more complex, such as with some Irish dialogue, for example.
There are some accents I simply won't be able to do justice to, so my apologies if I need to process a refund and not do your recording.
CONFIDENTIALITY: I do not share scripts. I do these kinds of recordings on a regular basis, including scripts for theatre, film, television, and audiobooks - confidentiality is not an issue.
One-on-One Phone or Video Coaching:
Are you ready for feedback? Do you feel like you need to take the accent to the next level? I can work privately with you, one-on-one. Check out the info for Private Coaching.
REVIEWS:

"Jim to the rescue. I bought Jim's script reading service and sent him my sides for an audition. He responded immediately, but more important, what he delivered was wonderful. I was going for 'lower-class estuary / not quite full cockney" and he nailed the pronunciations for me. He even provided some alternates in case I wanted to 'class it up' or 'class it down.' Far more than I expected and great audio quality." -Eric Ryan (December 2022) 
"I wanted to say a huge thank you for your service! I am a novice and involved in a small theatre group, and when faced with a part which required a West Country accent I went into meltdown! The recording you sent was perfect, and my performances went well, with many comments specifically on my accent!" -Dawn Cooney (March 2023)
The audio will be sent to you as an MP3.