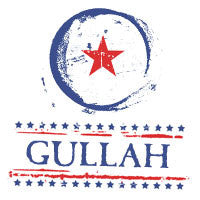 Gullah Accent
Gullah and Geechee are the common terms for the accent and culture of African-Americans along the coast of the southeastern United States. This accent developed largely due to years of isolation on the islands off the coasts of South Carolina and Georgia - today, it's in danger of dying out.
Regular price

Sale price

$30.00

Unit price

per
Gullah Accent Learning Materials
The Gullah accent materials include recordings of AccentHelp coach Jim Johnson guiding you through learning the accent, including leading you through the details of a monologue in the accent.
You'll get a PDF of the written materials for learning the accent, plus three more versions of the book: a PDF file for printing, MOBI for Kindle, and EPUB for other portable readers.
You'll also get a number of recordings of native speakers. Jim gathered these during trips in and around Beaufort, South Carolina - bringing the experience back to you in this download. You'll also get a PDF transcript of these conversations so that you can follow along with them.
This accent is appropriate for productions of Yellowman and other plays. You may have heard hints of it on the TV series Gullah Gullah Island - although no such place exists, the islands off Beaufort, SC, were the inspiration.
Gullah accents are a specific accent that has elements of African-American Vernacular English (AAVE) and of Caribbean accents. Today there are very few Gullah and Geechee speakers who aren't quite old, though some of the accent carries over for some younger blacks who still live in the area, but the strong accents are on their way out...
All of the sound files are in MP3 format so that you can play them on your computer, load them onto your phone, or burn them to a CD.
You'll receive a link via email so that you can download all of the materials as ZIP files directly to your computer.
You'll also get future updates for free!
All profits from these materials go to diversity scholarships for actors at the University of Houston.
Audio files in Two Volumes (106.6MB, 139 minutes)
Gullah Vol 1: Learning the Accent
Sound Placement, Intonation and Helpful Hints (7:48)
Consonant sound changes (13:38)
Vowel sound changes (8:11)
changes to Diphthongs (5:31)
Pronunciations (1:26)
Practice Sentences (2:55)
Text Practice on Sounds (21:17)
Intonation & Placement Practice (12:15)
Monologue Example (2:35)
Wrap Up (3:26)
Gullah Vol 2: Native Speakers
Male Chef from St. Helena Island SC in conversation (7:48)
+ his conversation continues (6:20)
+ his conversation continues (5:40)
+ his conversation continues (6:05)
Male Facility Manager from St. Helena Island SC conversation (1:25)
Male from Hilton Head SC reading (1:20)
+ his conversation (3:13)
Male Net Maker from St Helena Island SC conversation (7:55)
+ his conversation continues (8:16)
Female Story Teller from Beaufort SC reading (1:20)
+ her conversation (10:35)
Most of these recordings are made "in the field" so you will hear such things as birds, cars or other people in the background. A transcription of the conversations is included to help you follow along.
Choosing a selection results in a full page refresh.